Our Mission: Through our efforts in  economic development,  the association is striving towards creation of  the environment to help people prosper and succeed through a proactive working partnership with all levels of government and community organizations to achieve a strong local economy and high quality of life.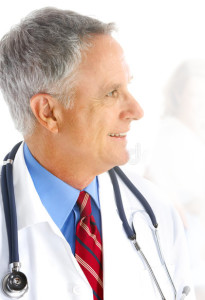 European Registrar of the  distinguished medical doctors  
The Registrar  enables the patient to find the most qualified medical doctors
from different  countries in the world with a brief description of  their specialties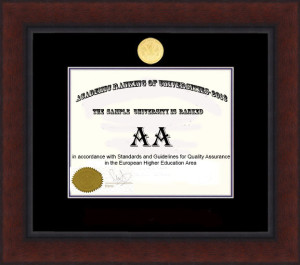 Ranking of  High Educational Instituitions- ARES
The University Ranking  conducted by the European Scientific Industrial Chamber has been done to  evaluate the university performance over its  teaching and  research applying  Standards and Guidelines for Quality Assurance in the European Higher Education Area (ESG) aiming at common understanding of quality assurance across borders and among all stakeholders. These standards  play an important role in the development of national and institutional quality assurance systems across the European Higher Education Area (EHEA), cross‐border cooperation and provision of quality assurance. (more..)

Results of ARES-2013 
Results of ARES-2014 
Results of ARES-2015 
Results of ARES-2016 
European  Gold Standard  Certification 
EGSC- is a method of providing formal recognition to a facility that has demonstrated proficiency in controlling and continuously improving the quality and safety programs used in the manufacturing of products for public  consumption. To earn this seal, a company  has made a total commitment to product quality and safety. (more…)
Growing Business in Europe
by
Fernando de Melo and Giuseppe Zirilli
The European continent lagged behind Britain in industrial development for several reasons. First, the French Revolution and the Napoleonic Wars had caused a major upheaval in France, Austria, Spain, and Russia; no nation can pay much attention to its domestic economy when it is embroiled in war. (more…)
SMEs policies in Europe
In order for SMEs to flourish, a winning concept which boosts competitiveness and shapes a sound business environment is vital. With 23 Million SMEs spread out all over Europe, this is influenced in many ways, not only from EU and National level but also from Regional policies. And to maintain a broad base of SMEs is very important for the economic tissue of a region and thus for its wealth and sustainability. (more…)
                   H2020: The new SMEs instrument: hopes or delusion?

The European SMEs communities greatly  welcomes the new mechanism launched under H2020 that supports highly innovative companies en route to bringing advanced technologies and products to the global market. However the success rate is very low (6-7% in average). The Commission reckons that the quality of  the majority of proposals is not up to snuff… (more)
             International  Cooperation and Development: 2015 is a special year
Fernando Frutuoso  de Melo has been  one of the most respected  longstanding  European Commission official. He has  a wide experience in several policy areas, including important management responsibilities, international cooperation and SMEs. What are these policies and why 2015 is a special year? (more…)
                                       European SMEs: a success story
Europe gets older. Does this post additional hurdles  for  elderly businessmen to lead SMEs into the competitive global market? (more..)
News:
(Brussels, 13 July 2015) A new Opinion Paper has been published today by Science Europe's Scientific Committee for the Social Sciences. The publication, entitled 'The Need for 'Diamond Engagement' around Open Access to High Quality Research Output', addresses two audiences…read more
(Brussels, 10 July 2015) Science Europe has today announced the appointment of Dr.ir. Elisabeth Monard as its new Acting President. Dr Monard will be taking over from Professor Miguel Seabra with immediate effect…read more
(Brussels, 23 June 2015) Science Europe has signed a new Joint Statement to work in partnership with the Commission and four other stakeholder organisations towards the European Research Area…read more
(Brussels, 22 June 2015) A new brochure has been published by Science Europe's Working Group on Research Integrity. The brochure, entitled 'Seven Reasons to Care about Integrity in Research', sets out the key reasons why research organisations care about promoting research integrity amongst their community…read more
(Brussels, 19 June 2015) In the context of the discussions on the ERA Roadmap and its governance, Science Europe wishes to highlight the importance of research infrastructures within the ERA. The forthcoming conference 'Opening up to an ERA of Innovation' (22 and 23 June 2015, Brussels) also offers a great opportunity…read more
Open Letter on Research Infrastructures in the European Research Area
(Brussels, 29 May 2015) Science Europe congratulates the European Research and Innovation Area Committee (ERAC) for today's endorsement of the 'European Research Area Roadmap 2015-2020' by the Competitiveness Council. … read more
(Brussels, 19 May 2015) Science Europe welcomes the recent announcement by the European Commission of its intention to put in place a Scientific Advice Mechanism (SAM) to ensure provision of independent scientific advice.  … read more
(Brussels, 27 April 2015) At its General Assembly meeting in Vienna on 15 April, Science Europe's members — comprising 50 major public research organisations in Europe — adopted four new common principles on Open Access Publisher Services. … read more
(Brussels, 22 April 2015) Science Europe welcomes the decision by the European Parliament's Committees on Industry, Energy and Research (ITRE), Budget (BUDG) and Economic and Monetary Affairs (ECON) to protect the Horizon 2020 budget from a proposal to reallocate part of its funds for the EFSI plan… read more
(Brussels, 19 March 2015) In December 2014 Science Europe issued a strong warning against cutting funding for Horizon 2020 in order to finance the European Fund for Strategic Investments (EFSI), stressing that diversion of resources away from research would undermine Europe's capacity to secure long-term investment in excellent research and to innovate.  Unfortunately, three months on, the threat of cuts to the EU research budget is more imminent and Science Europe therefore urgently calls for assertive action to avoid this. … read more
(Brussels, 4 March 2015) Science Europe's Scientific Committees for Medical Sciences and Life, Environmental and Geo Sciences have signed a joint statement supporting the European Directive 2010/63/EU ("Directive") on the protection of animals used for scientific purposes … read more
(Brussels, 24 February 2015) A newly-released Opinion Paper by Science Europe's Scientific Committee for Engineering and Technical Sciences is a novel contribution to the debate on innovation. The Opinion Paper, written as a manifesto for research-based innovation, calls for the research system and the innovation system to be considered as mutually reinforcing, rather than one serving the other. … read more
(Brussels, 23 January 2015) Today CESAER, EARTO, EUA, LERU and Science Europe, members of the European Research Area Stakeholders Platform, are expressing their great concern regarding the European Commission's proposed regulation for the new European Fund for Strategic Investments (EFSI)… read more
(Brussels, 15 December 2014) A new brochure has been published by Science Europe's Scientific Committee on Life, Environmental and Geo Sciences. The publication, entitled 'The Importance of International Collaboration for Fostering Frontier Research', outlines the Committee's opinions on the current barriers to achieving international collaborations, including limited funding opportunities for collaborative frontier research at EU level, an insufficient degree of interdisciplinarity in research funding programmes… read more
(Brussels, 11 December 2014) Science Europe calls on the institutions and Member States of the European Union to safeguard Horizon 2020, the EU's programme for research and innovation. Horizon 2020 has recently been under threat due to the negotiations over the 2014 and 2015 EU budget. It now faces a new threat, in the form of European Commission President Jean-Claude Juncker's proposal to create a European Fund for Strategic Investment, likely to be financed by moving money from existing programmes, including Horizon 2020… read more
(Brussels, 8 December 2014)  The SE Medical Sciences Committee has collaborated with Cancer Research UK, the European Public Health Alliance, the European Patients' Forum, the Federation of European Academies of Medicine, the Wellcome Trust and the British Heart Foundation to create a European Data in Health Research Alliance. The aim of the Alliance is to bring together academic, health research and patient organisations from across Europe to seek to ensure that the final European Data Protection Regulation protects research from the potentially devastating consequences of the amendments proposed by the European Parliament. The Alliance has launched a digital campaign… see the website
(Brussels, 7 November 2014) As the European Commission and the EU Member States are reviewing the current Commission's approach to the European Research Area (ERA) and preparing an 'ERA Roadmap' for 2015, Science Europe has today released a position commenting on ERA policy and offering some suggestions for improvement… read more
The full text of the Position Statement.
(Brussels, 31 October 2014)  "It is a matter of grave concern to us that at a time when leaders in Europe speak of investing in knowledge, science and innovation as means to spur growth and prosperity for our economies and societies, once again research budgets at national and EU level are facing the prospect of cuts or stagnation". This is the start of an open letter that Science Europe Governing Board members have just published to remind European leaders of the importance of maintaining their commitments to research funding at both national and European levels… read more
Open Letter from the Governing Board of Science Europe on the Value of Science
(Brussels, 30 September 2014) [...] It may be tempting to treat Science 2.0 as a political programme for a new kind of science; however, it is not. Science 2.0 practices are developed bottom-up within research communities in answer to diverse needs in varied scientific communities with different scientific practices and cultural backgrounds. Policy makers should ask how they can support these developments by removing obstacles to the creativity of researchers and by providing targeted support, backed by evidence of their contribution to excellence… read more
(Brussels, 4 September 2014) The Science Europe Scientific Committee for the Humanities has just published an Opinion Paper, denouncing a systematic failure to integrate humanities disciplines in the 2014–2015 Work Programme of Horizon 2020 Societal Challenges… read more
(Brussels, 14 August 2014) Europe needs a consistent Data Protection framework that protects individual privacy and the European Commission's proposed Regulation provided this. However, the suggested amendments adopted earlier this year by the European Parliament would undermine important research using personal data. If the amendments are passed, there would be dire consequences for European research and the value it can bring to government, the economy and society at large… read more
(Beijing, 28 May 2014) Today heads of public national research funding organisations from throughout the world endorsed a 'state-of-play' report on Open Access to Publications and adopted shared principles to support scientific career development. These are the key outcomes of the 2014 Annual Meeting of the Global Research Council (GRC) held on 27 and 28 May in Beijing (China)… read more 
(Krakow, 20 May 2014) Today the General Assembly of Science Europe has unanimously elected Professor Miguel Seabra, President of the Portuguese Science and Technology Foundation (FCT), as the next President of Science Europe. Professor Seabra will take over from Professor Paul Boyle, Chief Executive of the UK Economic and Social Research Council (ESRC), who will step down as President of Science Europe at the end of August 2014, when he leaves ESRC to take up a new position as Vice-chancellor of the University of Leicester. Therefore the new President will take up the position as of 1 September 2014, for a two-year term… read more
(Brussels, 22 April 2014) This letter follows up on the Opinion Paper 'SSH in Horizon 2020 Societal Challenges: Implementation and Monitoring' (November 2013), where the Committees for the Humanities and Social Sciences expressed their intention to contribute to monitoring the integration of SSH in all Societal Challenges. In the letter the Committees note with regret that the first Work Programme for the Challenges fails to systematically facilitate the integration of the human and social dimension; they call upon the Commissioner to address this matter and to ensure that their suggestions are being duly taken into consideration in time for the launch of the 2015 Work Programme… read more
(Brussels, 13 February 2014) Reviews of previous European funding framework programmes have shown that Social Sciences and Humanities research has produced outputs of the highest academic standards. The Science Europe Scientific Committee for the Social Sciences urges the social sciences communities to seize the opportunities offered by Horizon 2020 and to take the lead where appropriate… read more
(Brussels, 29 January 2014) The Science Europe Scientific Committee for Medical Sciences supports a statement shared with several other research organisations, calling for a proportionate mechanism for protecting privacy, while enabling health and scientific research to continue. The statement was also signed by two members of Science Europe: the French National Institute of Health and Medical Research (Inserm) and the UK Medical Research Council (MRC).
The full document is available.
(Brussels, 9 December 2013) Today a significant group of European public research organisations present their vision of the road ahead for European research policy. The 'Science Europe Roadmap' is the result of extensive discussion and consultation on a wide range of research policy areas between more than 50 research funders and performers from across Europe… read more
The full text of the Science Europe Roadmap
(Brussels, 18 November 2013) On the occasion of the tenth anniversary of the Berlin Open Access Declaration and just ahead of the conference organised for it in Berlin by the Max Planck Society, the Science Europe Humanities Scientific Committee is publishing an Opinion Paper that recognises Open Access as the way forward for Humanities disciplines… read more
The Opinion Paper 'Open Access Opportunities for the Humanities' is available
(12 September 2013) Science Europe and Elsevier today released a new report that for the first time provides a comprehensive view of the European and US research mobility and collaboration landscapes: 'Comparative Benchmarking of European and US Research Collaboration and Researcher Mobility'… read more
The full report 'Comparative Benchmarking of European and US Research Collaboration and Researcher Mobility' is available.
(4 June 2013) As the 'Trialogue' negotiations over the Rules for Participation for Horizon 2020 continue, Science Europe stresses that it is essential that the outcome of the debate is an appropriate funding regime which represents real simplification for participants. There is an urgent need for clarification on the funding model; this includes a clear definition of what constitutes 'direct' and 'indirect' costs, as well as a 'full cost' alternative to flat-rate funding… read more
(8 May 2013) With the EU institutions currently debating the proposal for an EU Regulation on data protection, Science Europe has just released a Position Statement highlighting the need to reconcile the protection of individual rights to privacy with the safe processing of personal data for scientific research… read more
Full text of Science Europe Position Statement on the Proposed European General Data Protection Regulation
Full text of the Medical Sciences Committee Opinion Paper: The Benefits of Personal Data Processing for Medical Sciences in the Context of Protection of Patient Privacy and Safety
(29 April 2013) For the first time since the debate on Open Access to scientific publication has taken off, the major European Research Funding and Performing Organisations have agreed on a common set of 'Principles' that should guide the transition to Open Access to research publications… read more
Full text of Science Europe Position Statement: Principles on the Transition to Open Access to Research Publications
(24 April 2013) Science Europe is pleased to announce the launch of its Scientific Committee for Medical Sciences, composed of 13 highly-qualified European academics representing a broad range of disciplines in biomedical research… read more
Full list of the Medical Committee's Members.
(21 January 2013) With the future EU budget for research still under negotiation, Science Europe has released a Position Statement with recommendations on the importance of the appropriate inclusion of social sciences and humanities within Horizon 2020, the dedicated research and innovation programme… read more
Full text of Science Europe Position Statement: Embedding Social Sciences and Humanities in Horizon 2020 Societal Challenge